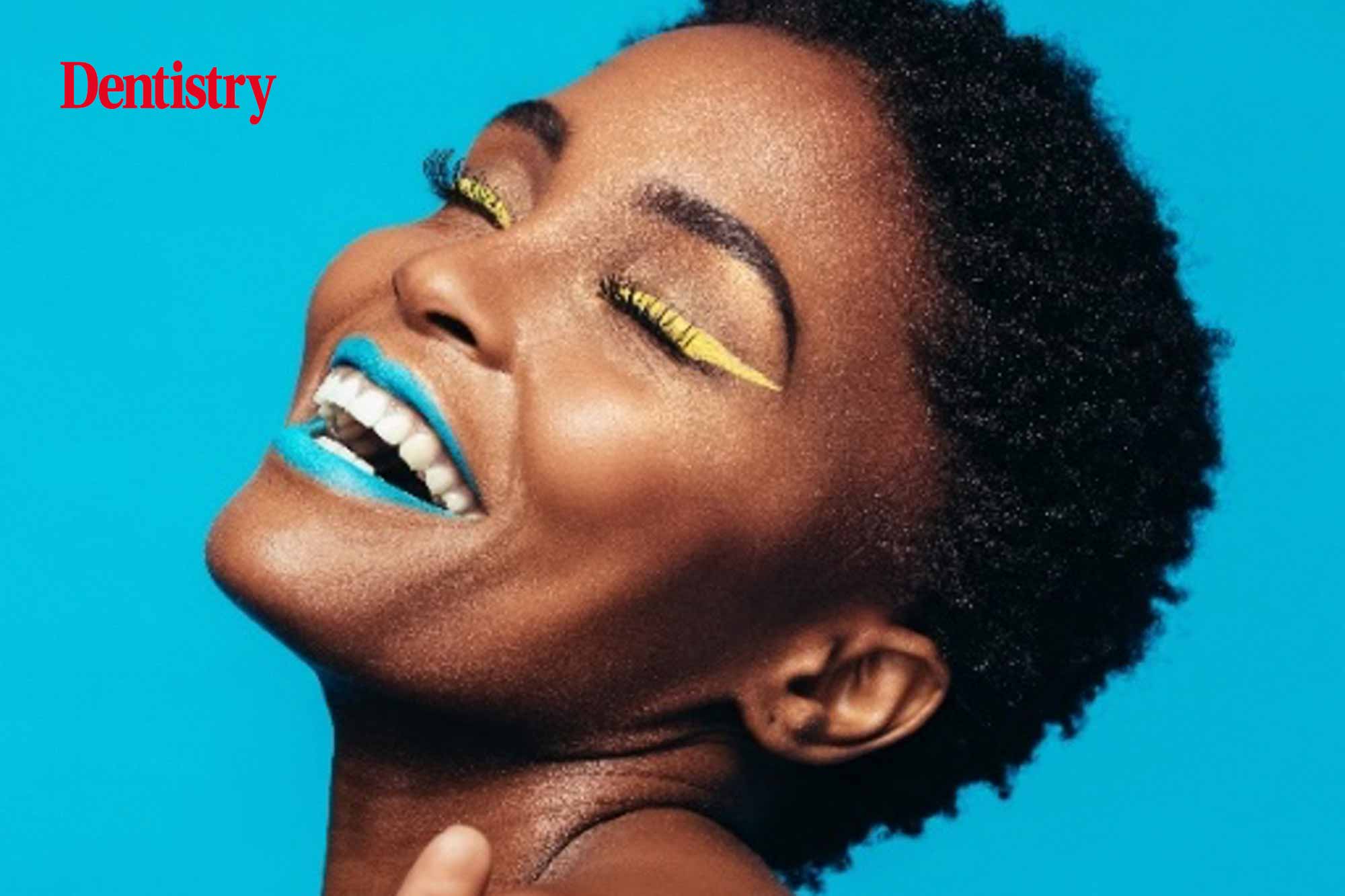 Dan Shaffer and Wayne Hirschowitz explain how dentists can maximise their clear aligner experience and grow their treatment uptake.
As co-founders of Active Aligners UK we are extremely proud of what we have achieved on our journey so far.
We have both built successful practices and could see that clear aligner treatments were increasing in popularity. There was a gap in the market for GDPs interested in developing their digital footprint. And we decided to build a business based on delivering the service and support that we knew dentists wanted.
Having started the company and seen our own practices grow, we anticipated that by expanding our provider base, we would see results mirrored in other practices across the country.
We also recognised that a solution for dentists, by dentists could really make smiles perfectly simple.
Register today and get a free Smile Simulation and 50% off your first case.
Here are a few of the things we have learnt along the way.
1. Educate yourself
We quickly realised that before any treatment was initiated, dentists would need to know what they were doing.
Access to appropriate resources was critical to our success; we achieved this through blended learning.
At the time, resources were scarce, but we utilised sources including the IDDA to build on our knowledge. In setting up Active Aligners, a business designed for dentists, by dentists we decided to place education at the centre of everything that we do.
We therefore built our accreditation course from the ground up and made it free to all new providers.
This short course arms you with the basics, enabling you to increase your insight prior to initiating treatments. Within our Active Aligners Academy, we have enhanced the learning opportunities by adding webinars, blogs and also patient materials including a user guide.
This is part of a fantastic website resource that will help prepare you and your patient for the aligner journey.
2. Plan workflow integration
Introducing clear aligner treatments into your practice requires the implementation of practical workflows. You and your team need to plan how the workflows will integrate from day one.
Your team is your greatest asset, so encourage them to participate.
Whether it's Active Aligners or whitening, you can improve your chances of success, if you nurture and empower your team. Train them in digital workflows so that every member can become engaged and engaging with patients.
Training to use new technology connects team members professionally. It also motivates them to learn new skills and encourages them to discuss new therapies.
Practice managers can coordinate new procedures, manage booking frequency and allocate chair time appropriately.
Nurses and hygienists can learn the process and help guide patients through their likely journey.
You and your associates need to see the bigger picture. Therefore educate yourselves and deliver the quality outcomes your patients are looking for.
3. Showcase new treatments in your practice
When staff members are wearing Active Aligners, they showcase the services that you can provide to your patients.
When patients wear Active Aligners, they are a walking advert for the methods that you use for straightening smiles.
Consider providing aligner treatments to your team. They become an advocate within the practice and will showcase workflows on your behalf. Plus, they will communicate the benefits to your patient base.
Have some pictures on hand of successful results to inform your patients about what is realistically achievable.
4. Select the right cases
Case selection represents the key to success. It is important to know which cases not to treat, especially if you are new to clear aligner therapy.
Some systems claim to be able to handle any degree of complexity. Whilst this may ultimately be true, don't be surprised to find yourself seeing that patient for longer than you anticipated. This will consume your chair time and impact your profits.
Unlike some providers, we will tell you if case complexity is excessive. We have front-loaded protocols into our treatment planning service that will help you identify the cases that are likely to succeed.
Consider building your expertise on straightforward cases and give yourself confidence to approach more complex cases in due course.
The referral of aligner cases that could be treated in house is an unnecessary loss of revenue. Look objectively at what your practice offers its patients. Not 'just' straight teeth but more comprehensive and complete treatments to embrace facial aesthetics and dental cosmetics. This can boost the reputation of the practice, drive potential growth and improve credibility of the business with increased revenues.
5. Encourage patients to refer-a-friend
A patient that has successfully achieved their desired orthodontic outcome is an asset to your practice. Patients referred to you by their friends, often become good patients themselves. They also start from a position of perceived trust and that means you will probably spend less time building a trusting relationship.
Setting up a refer-a-friend scheme is not complicated. When one patient completes their Active Aligners case, offer them a voucher for free whitening or discount on their next treatment if they identify a friend who also wants a new smile. Then, offer a package to the friend for their aligners, whitening and any edge bonding required.
Patients will talk to their family, friends and acquaintances about all aspects of their treatment. Let one success lead to another.
6. Empower your patients
Once a patient has committed to their treatment, it is important to meet their expectations. Why not help them deliver their own success?
Schedule regular check-ups and your patients will seek advice when they need it. If an edge is rough or patients are struggling to seat the next aligner, do they really need to come and see you? Patient prioritisation maximises efficiency of chair time.
By providing a range of useful accessories, Active Aligners can help your patients to help themselves. They are empowered to smooth an edge that's digging in, use chewies to help seat their aligner, apply balm to dry lips and even use a retractor to take 'selfies' for remote monitoring.
In addition, providing the aligners in separate boxes enables split provision. For those patients wishing to defer final payment until they are part way through the case, provide the remaining aligners when you take the final payment.
7. Differentiate service levels
If you are already a provider of clear aligners the chances are that you are using an established, premium brand. Workflows are in place; team is engaged and revenue is generated. All good.
Have you considered the potential customers who are walking away because you are too expensive? An option, routinely utilised in implant-based clinics, is to deploy a two-tier approach.
Expand your service to offer patients a choice. With laboratory fees lower than many competitors, Active Aligners deliver a cost-effective solution without compromising quality. You can maintain your premium brand at one price and offer an alternative brand at a lower price. Let your patient decide.
8. Maximise communications
Once a case has completed successfully, that patient can become a channel for communication.
Ask for a positive review on your website or encourage a positive post on social media. You will be amazed at how willing patients are to talk about the treatment that has improved their smile and made them happy.
Just a short video clip, filmed on your phone can then be used by the practice.
Post on your own social media feed and on the practice website. Consider engaging a team member to manage all these communications. You devise the strategy and then your team can ensure it's implemented.
9. Speak to us
We are typical working dentists. We run busy practices and also operate with the sometimes conflicting goals of meeting demand and running commercially viable businesses.
Thanks to the support of our teams, hard work and a reassessment of the business opportunities available to us, we changed our business models. Diversifying to provide orthodontic treatments with Active Aligners therefore resulted in a significant increase in practice revenues.
We now see suitable cases day in, day out and believe we can help others achieve their own goals. We are also available to answer your questions. How did we start? What level of change was involved? How can I maximise my potential?
Schedule a call with us and we will do what we can to help you prepare for your journey as an Active Aligners provider.
Register today and get a free Smile Simulation and 50% off your first case.
If you are looking to expand into clear aligner treatment, we hope that your experience is a positive one.
If you choose to become an Active Aligners provider, we look forward to welcoming you to our family. To get in touch, simply visit www.activealigners.co.uk or call one of our team on 0207 307 5959.